Access Control/Intrusion Detection
Send a clear message to staff, customers and would-be intruders that you're serious about security and safety
Get full control over where and when your staff, visitors and vehicles can move around your site at all timesManage business risk through policy enforcement
Ensure the security of your physical and intellectual assets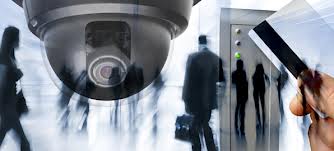 An integrated Access Control/Intrusion Detection solution allows you to:
Get full control over where and when your staff, visitors and vehicles can move around your site at all times
Manage business risk through policy enforcement
Ensure the security of your physical and intellectual assets
The Access Control/Intrusion Detection solution goes beyond traditional Access Control/Intrusion Detection, enforcing business policy, allowing you to manage multiple clearances, licenses and competences for cardholders and ensuring your business's duty of care and health & safety obligations are met.
IronVIDEO utilizes electronic card readers, RFIDs, fingerprint readers and keypads to monitor and control both employees and visitors to site and facilitate a number of key security and business functions including:
Visitor management
Staff access including integration with existing HR systems and after-hours management
Monitoring and tracking
Intruder alarm detection and notification
Emergency management, lockdown and alerts
Automatic enforcement of business OH&S policies and compliance with government regulations
IronVIDEO Video Surveillance and Access Control/Intrusion Detection solutions cater for all levels of security from fully monitored Access Control/Intrusion Detection solution for critical infrastructure site to cost-effective wireless and data-on-card options for securing dormitories, lockers all the way to achieving automated Access Control/Intrusion Detection across single site facilities or multiple global sites.
Would you like to be an IronVIDEO Authorized Installler? Click Here to go to our inquiry page to learn how to become an IronVIDEO Installler or call us at 508-618-1301 today!