Products
Network Video Recorders
Mobile Video Recorders
IP-SAN Appliances
Storage Expansion Systems
Viewstations


License Plate Recognition
IronVIDEO LPR is an automatic License Plate Recognition appliance that is designed to work with all IronVIDEO NVR's and RVR's. This appliance accommodates customers with the specific need to detect, recognize and register motor vehicle license plates. IronVIDEO LPR Appliance is ideally suited for vehicle access control applications as well as for traffic control and enforcement applications.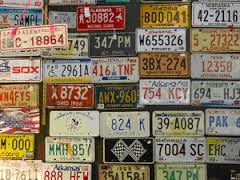 IronVIDEO LPR Appliance Features
Easy to use User Interface for setup, monitoring and data retrieval
Efficient license plate recognition with low error rate
Quick and convenient registered license plates search and browsing
Recognize license plates from multiple countries
Multitude of supported IP and analog cameras
Software camera position adjustment
Recognition area adjustment to optimize system load
Lighting condition adaptive algorithm
Support for local and remote unlimited "White" and "Black" lists
Interface to external applications and devices
Storing recognized license plates and snapshots on local or central database
No imposed limitation on number of cameras
Relies on IronVIDEO NVR's for live and recorded video streams
Process simultaneous multiple video streams from multiple IronVIDEO NVR's and RVR's
Would you like to be an IronVIDEO Authorized Installler? Click Here to go to our inquiry page to learn how to become an IronVIDEO Installler or call us at 508-618-1301 today!